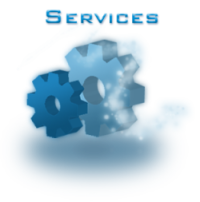 Our team of consultants have industry expertise across a broad spectrum of network technology and services.
Consultancy
Unlimited Networks can provide expertise at all levels ranging from "at the coal face" engineers through to senior/executive management personnel.  Our consultants will engage with you to identify specific challenges within your company to ensure that a practical solution is delivered within the budget available.
Our consulting services include:
Strategic network planning and migration strategy
Requirements development
Business and organisational process analysis
Audit analysis, response and risk remediation planning
Programme and project management support
Engaging Unlimited Networks will help you to realise your goals in an efficient, reliable and cost-effective manner.
Network Services
Unlimited Networks provides a single source of expertise capable of designing, delivering and managing high performance networks tailored to the specific needs of your business.  Our consultants have expertise covering:
Network Architecture & Strategy
Network Operations
Network Engineering
Network Management
Network Team Leadership
Network Service Management
Our consultants have proven industry experience in all aspects of Network Service Management across the ITIL framework:
Service Strategy
Service Design
Service Transition
Service Operation
Continual Service Improvement
Project Management
Whether it's the installation of a global network, the delivery of a programme of network infrastructure projects or even the hiring of a strategic team, Unlimited Networks has the expertise to plan, manage and deliver your projects on time and within budget.
We manage projects using the methodology most suitable to the project in hand, ensuring that the client's needs are met ahead of all else.
Audit and Risk
Internal Audits are a necessary evil within the banking and finance industry.  Unlimited Networks has consultants well versed in audit and risk.  From liaising with an Audit team to ensure that the correct subject matter experts are present during discovery through to finalising audit point remediation strategies, we have a team of experts who can help.  Our areas of expertise include:
Audit preparation
Audit negotiation
Audit finding analysis
Audit finding response and action point definition
Audit action point remediation and tracking
Audit closure
Risk Identification
Risk Assessment
Risk Management
Risk Remediation
Risk Reporting
Resource Management
As a consultancy our reputation is built on the quality of the people we employ.  We understand the niche qualities required in such a demanding industry and pride ourselves on being able to offer expertise in this area.
Selection
We have access to some of the most highly skilled resources in networking as well as contacts within the recruitment industry and we can leverage this to help you create targeted job descriptions and identify suitable candidates.
Screening
Don't have the time to interview? We can provide an initial screening service where our technical consultants will hold a series of telephone Interviews with potential candidates and provide detailed feedback enabling you to make informed decisions.
Technical Interviews
Do you need a technical consultants to bolster your interview panel?  We can provide consultants from a variety of technical backgrounds who can be briefed on the requirement and then sit in on your interview to ensure that answers to technical questions are given the level of scrutiny required.
Placement
We will listen to your needs and provide an individual that meets your requirements – sometimes you need an expert in ultra-low-latency network design other times you simply need a good all-rounder to assist in the day to day activities.
Whatever your need, we will deliver.
Team Building
Do you want to build a team from the ground up? We have consultants with proven expertise in staff selection who can analyse your needs and pull together a team capable of delivering against your requirement.
Have an Emergency?
Do you have a temporary/interim requirement for expertise?  Unlimited Networks can provide experienced, temporary resource at all levels.  We will work with you to understand the nature of your emergency and ensure that we place the most suitable person or team with you to address the situation.
Website Design & Content Management
Unlimited Networks has developed many websites and content management systems across a range of businesses and leisure activities.  These have been designed and built using a variety of tools and products.
Some of our previous clients include: