Services
Unlimited Networks can provide expertise at all levels ranging from "at the coal face" engineers through to senior/executive management personnel.
Our capabilities are listed below:
Consultancy
Our consultants will engage with you to identify specific challenges within your company to ensure that a practical solution is delivered within the budget available.
Our consulting services include:
Strategic network planning and migration strategy
Requirements development
Business and organisational process analysis
Audit analysis, response and risk remediation planning
Programme and project management support
Engaging Unlimited Networks will help you to realise your goals in an efficient, reliable and cost-effective manner.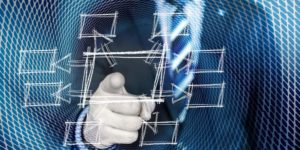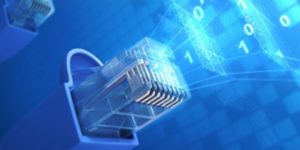 Network Services
Unlimited Networks provides a single source of expertise capable of designing, delivering and managing high performance networks tailored to the specific needs of your business.  Our consultants have skills covering:
Network Architecture & Strategy
Network Operations
Network Engineering
Network Management
Network Team Leadership
Network Service Management
Our consultants have proven industry experience in all aspects of Network Service Management across the ITIL framework:
Service Strategy
Service Design
Service Transition
Service Operation
Continual Service Improvement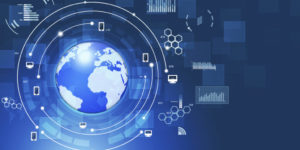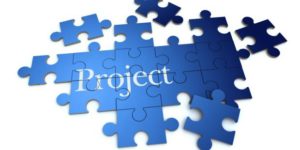 Project Management
Whether it's the installation of a global network, the delivery of a programme of network infrastructure projects or even the hiring of a strategic team, Unlimited Networks has the expertise to plan, manage and deliver your projects on time and within budget.
We manage projects using the methodology most suitable to the project in hand, ensuring that the client's needs are met ahead of all else.
Audit & Risk
Unlimited Networks has consultants well versed in audit and risk.  From liaising with an Audit team to ensure that the correct subject matter experts are present during discovery through to finalising audit point remediation strategies, we have a team of experts who can help.  Our areas of expertise include:
Audit
Preparation and negotiation
Finding analysis
Finding response and action point definition
Action point remediation and tracking
Closure
Risk
Identification
Assessment
Management
Remediation
Reporting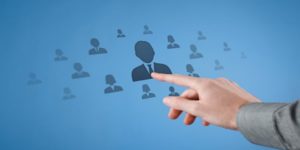 Resource Management
As a consultancy, our reputation is built on the quality of the people we employ.  We understand the niche qualities required in such a demanding industry and pride ourselves on being able to offer expertise in this area.
Selection
We have access to some of the most highly skilled resources in networking as well as contacts within the recruitment industry and we can leverage this to help you create targeted job descriptions and identify suitable candidates.
Screening
Don't have the time to interview? We can provide an initial screening service where our technical consultants will hold a series of telephone interviews with potential candidates and provide detailed feedback enabling you to make informed decisions.
Technical Interviews
Do you need a technical consultant to bolster your interview panel?  We can provide consultants from a variety of technical backgrounds who can be briefed on the requirement and then sit in on your interview to ensure that answers to technical questions are given the level of scrutiny required.
Placement
We will listen to your needs and provide an individual that meets your requirements – sometimes you need an expert in ultra-low-latency network design other times you simply need a good all-rounder to assist in the day to day activities of running a network.
Have an Emergency?
Do you have a temporary/interim requirement for expertise?  Unlimited Networks can provide experienced, temporary resource at all levels.  We will work with you to understand the nature of your emergency and ensure that we place the most suitable person or team with you to address the situation.
Team Building
Do you want to build a team from the ground up? We have consultants with proven expertise in staff selection who can analyse your needs and pull together a team capable of delivering against your requirement.
Website Design & Content Management
Unlimited Networks has developed many websites and content management systems across a range of businesses and leisure activities.  We can also provide ad hoc technical support and assistance for those niggling problems that you cannot resolve by yourself.
A selection of our previous clients include: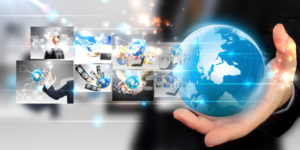 Testimonials
Trusted Team Player

Daran is a trusted team player able to run projects autonomously and also in managing Program streams. Capable of interacting at all levels from Engineering up to C-suite management.
His broad range of experience and skills allow Daran to be an effective problem-solver, get results in difficult situations and tight timeframes and in developing automated/time-saving solutions. Great understanding of risk remediation and regulatory requirement delivery complexities.

Extremely capable IT professional

I have known Daran for more than 25 years and worked with him at several companies, the most recent being at UBS where he managed the Big Rocks risk remediation programme on behalf of UBS and I managed the programme on behalf of CSC, the then networks provider.
Daran is an extremely capable IT professional, effective at management and delivery and also very skillful with applications. He delivers under pressure and keeps his cool, focusing on creative outcomes to complex and difficult issues. He has a wide range of skills and capabilities, from strategic leadership, team management and staff development, engineering, programme management and audit risk and governance. I have no hesitation in recommending him to any employer in a senior IT management role.

Excellent Engineering manager

Daran is an excellent Engineering manager with proven technical, service and commercial experience. He has demonstrated his drive, innovation and leadership consistently over the years I have known him which have played a significant part in the development of the Global Network Services function.

Strong leader with very good client facing skills

I've worked with Daran in his role as Global Head of Data Engineering at Barclays for the last 3 years and even more closely so since becoming involved in project resource allocation. Daran has built a high performing team of engineers based in the UK, Singapore, Sub-Sahara Africa and Lithuania who are involved in and have delivered some of the most high profile projects within Barclays. He is a strong leader with very good client facing skills and brings a wealth of knowledge to his role and that of the wider team. Because of this Daran engenders an open and honest working environment in which his team can thrive and are provided with development opportunities to ensure ongoing professional development for each and every team member. Daran's knowledge extends into the service management area and because of this he brings a good perspective to the end to end service expected by customers. Daran has provided a high level of mentoring for me throughout my time at Barclays and is someone I see as trusted and whom I go to when requiring advice and guidance.

Would not hesitate to work with/for him in the future

Over the past 3 years Daran has been responsible for building a dynamic global team of hand picked individuals and providing us with strong technical direction as we create an entirely new department at Barclays. I consider Daran to be a good leader, who offers excellent support to his direct reports and consistently provides us with the tools we need to do our jobs, and would not hesitate to work with/for him in the future.

An excellent boss to work for

I worked for Daran at Barclays. He was an excellent boss to work for - he was knowledgeable, efficient, diligent, and to the point. He also, most importantly, gets results...

A real asset for any company

Daran is an excellent manager and fosters a great team environment allowing the delivery of world class network. Daran is pragmatic, willing to share and learn contributing to ensure that the selected solution is optimal and integrated. Daran has real 'common sense' something that allows him to understand the issues at both a technical and business level. I thoroughly enjoyed working with Daran and would eagerly work with him again. A real asset for any company.

Brian Jenkinson, Windows Domain Architect/Manager of Distributed Engineering – Solutions Engineering, Barclays Bank

First rate in every respect

I engaged Daran Rowlands' services to revamp a very old and out of date website for me.  Daran worked tirelessly to give me as many options as possible to ensure that the final version was exactly what I needed.  He was patient and proactive and the website has been brought up to date with a huge amount of flair and expertise.
He has given me ongoing support and perhaps it is only necessary to say that he is first rate in every respect.

Professional, decisive and partnership oriented

Daran was professional, decisive and partnership oriented and always a pleasure to do business with. I enjoyed working with him as we implemented our overall service providing the European Enterprise Network platform for Merrill Lynch. His fair and focussed style was an asset to ML.

Excellent communication and negotiating skills

During my time at COLT, I had the privilege to work with Daran on a number of strategic projects at ML, that Daran had responsibility for. What impressed me was his professionalism in terms of managing the project requirements, plus excellent communication and negotiating skills. It would be great to work with Daran again.

A wealth of experience in the industry

Daran is an extremely effective infrastructure manager, with a wealth of experience in the industry and broad technical knowledge across many disciplines. Daran is also a strong leader, with proven success at building and developing teams to provide solid operational support and technical engineering functions. Daran is justifiably very well regarded in the industry and I have no hesitation in highly recommending his work.
Clients
Unlimited Networks is proud to have worked with the following companies
Barclays

Credit Suisse

UBS

Transport for London

Reed Exhibitions

Josh Birch Films
Sponsorship

Mike Rowlands
Unlimited Networks is quick to recognise talent and keen to reward it which is why in late 2015, we took the decision to sponsor two athletes from the world of freestyle skiing to help them towards their dreams of competing in the X-Games and the Winter Olympics.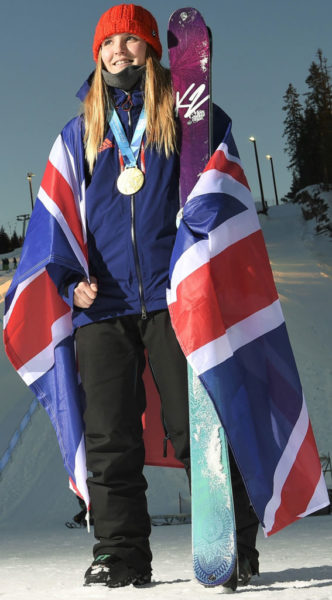 Madi Rowlands
Contact
If you have a requirement that Unlimited Networks can help you with, please complete the form below.
We will assess your needs and get straight back to you.